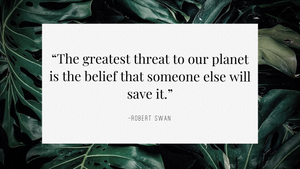 Eat, Sleep, Recycle!
---
As a designer and entrepreneur, I am very passionate about sustainable art and believe in mindful making—that it's not about a few people doing zero waste perfectly but rather many people making the right choices where they can. We try our best to minimize packaging waste, while still sending you something exciting to open! Throughout our process we continue to learn and evolve towards sustainability. All the remaining scraps from our projects are reused as base layer slabs for upcoming projects or to create new colours. The crinkle paper and uncoated cardboard postage boxes are recycled or are recyclable. Our water activated tape is free of wax/gloss, hence, is easily biodegradable. All items including our cute jewelry pouch are sourced from ethical and sustainably focused companies.
As a business, we've made a lot of effort to ensure our packaging is as sustainable as possible and we promise to continue to improve our practices as we learn more each day. Here are our four goals for sustainably running our business:

1) To use as little plastic as possible.

2)To use sustainable packaging practices. Packing materials are either recyclable or from recycled materials or both. That being said, we maintain an aesthetic packaging design.

3)To reduce our carbon footprint, we're conscious of the waste we are producing as makers and to send less waste to the customers' home once it's shipped.
4)To support other businesses that have a very similar outlook.
Choosing to shop small makes the world a better place—thank you for supporting a small business.

Sorry, there are no products in this collection.